Tile and Grout Cleaning, Sealing, and Color Sealing | South Jersey, NJ
Fresh, Clean, Beautiful Tile and Grout
Tile cleaning is tough work. Grout cleaning is even harder, especially, if you're using a toothbrush and elbow grease, but a quick phone call or email to schedule tile and grout deep cleaning services with SPARKLE Surface Care can change all that. Our trained technicians use specialized equipment to extract deeply embedded dirt and grime, thoroughly cleaning and sanitizing your tile, grout, and baseboards. We use nonabrasive yet effective methods with adjustable heat and pressure for deep-down clean.
We service tile and grout floors, shower walls, back splashes, vanities, tub surrounds, hot tub surrounds, pool decks, table tops, and more throughout the South New Jersey area.
Frankly, our steam cleaning can yield stunning results. If you have soiled grout it can respond to steam cleaning as suddenly as what happens when you spill bleach on blue jeans, but in a positive manner. The grout can be restored to a uniform color, and sanitized the very second our steam wand runs across the tile and grout surface. No more Cinderella and the Wicked Step Mother Syndrome! Call us for steam cleaning and be liberated from comet and a toothbrush!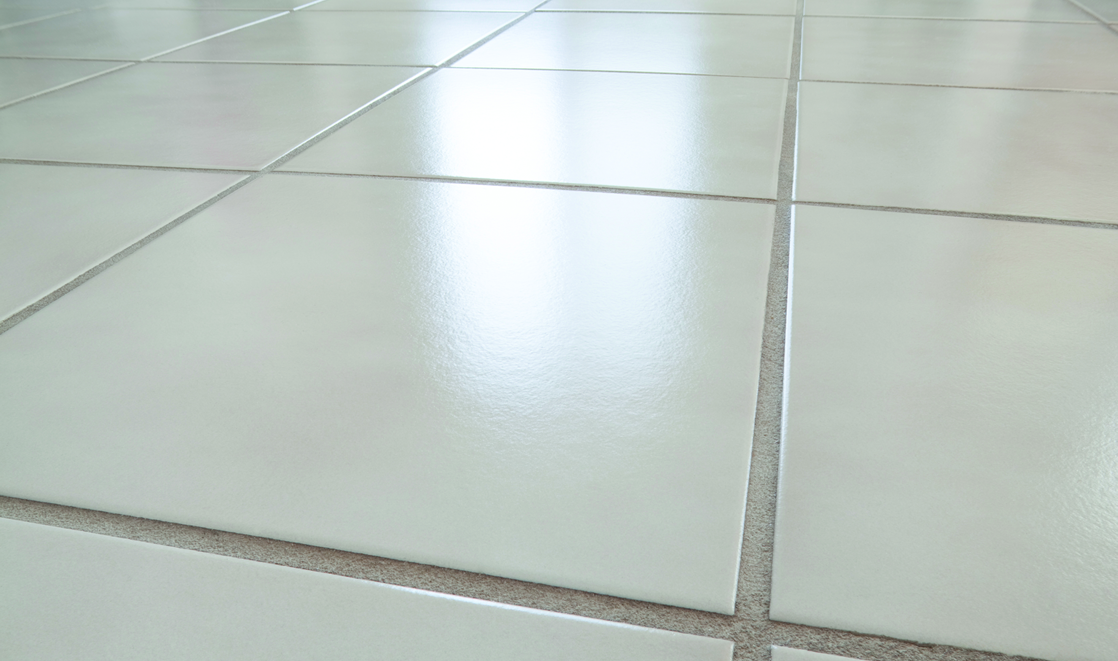 Tile & Grout Repair and Restoration
We can resolve a host of tile and grout problems, such as fixing grout cracks or filling in missing grout, as well as tile repair and replacement. And we can remove and replace the caulking as well. Some times the caulking gets mildew under it, or it needs to be replaced.
After your tile and grout are deep cleaned and sanitized, take advantage of our grout sealing services. We use the highest quality grout sealer available for the best protection. Grout sealer is absorbed into the porous surface, filling in the tiny holes where contaminants collect. It leaves your floor with a clean and fresh look that is much easier to maintain because regular cleaning is more productive.
If your grout has permanent stains or a blotchy appearance due to improper installation, grout color sealing may be the solution you are looking for. With our grout color sealing (also known as grout dyeing) services, we can match your existing color, or we can change the color of your grout to any color you want and give your floors a completely different look. Plus, color sealing actually prevents staining, a very common grout problem. With constant-acting mildewcides and fungicides, your grout stays cleaner and healthier than unsealed or clear sealed grout.
For a FREE estimate on residential or commercial tile and grout deep cleaning, sealing, and color sealing services throughout the South New Jersey area, CONTACT US online or call (609) 953-0472 today.
TESTIMONIALS AND REVIEWS
Our Clients Say It Best...
Take a moment to see what our clients tell us and tell the world about us.
We are absolutely thrilled with the work you did to get our home ready to move it.  Beyond thrilled! Thank you for sending me the MSDS sheets of all the...
Herb & Sheila Weiner
I have worked with and referred the Sparkle Surface Care Team for years for all kinds of cleaning and refinishing projects. There really is a difference in their work and...
Rosalie Conaty
You guys are great, you come on time, nice people, do a great job, my floors look terrific, you bring roses, I tell everyone about you and will use you...
Suzanne DeGaetano
As an Interior Designer, I need a reliable one stop shop for my clients' specialty surface protection and cleaning needs, and I am always pleased to refer Team Sparkle. One...
Kristen Benavides
I am giving you a hint to check this award winning and highly regarded company, located right here in Medford. Coming from  a family business in South Jersey whose reputation...
Kathy Healey
This is one of the best contractor experiences I've had in my long career in construction. From wearing booties when he arrived at our house, to pricing the job, to...
J. Robert Hillier