Commercial Cleaning and Maintenance | South Jersey, NJ
One Source for All Your Property Surface Care Needs​
Our clients love us and our work. Don't just take our word for it, check out our reviews and testimonials here on our site and across the web.
Your carpeting and floors say a lot about your business. The cleaner they look, the more appealing your place of business is likely to be. A clean, well-maintained office or storefront can entice clients and encourage productivity and job satisfaction in your employees. Conversely, dirty, dingy floors and carpets have a negative, detracting impact for everyone, your customers, your staff, and other guests alike. We want to help you make the best impression the first time and all the time by providing the most thorough deep cleaning of your carpets and floors you have ever experienced. Our team of professionals goes the extra mile to get them looking their best. We offer comprehensive commercial services for all floors to businesses of all sizes.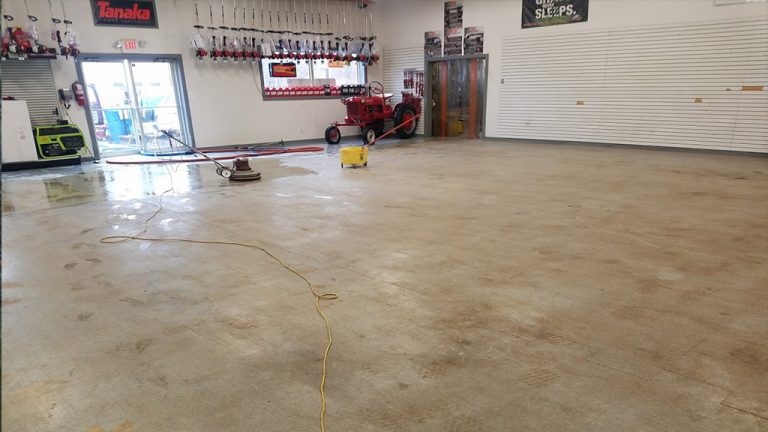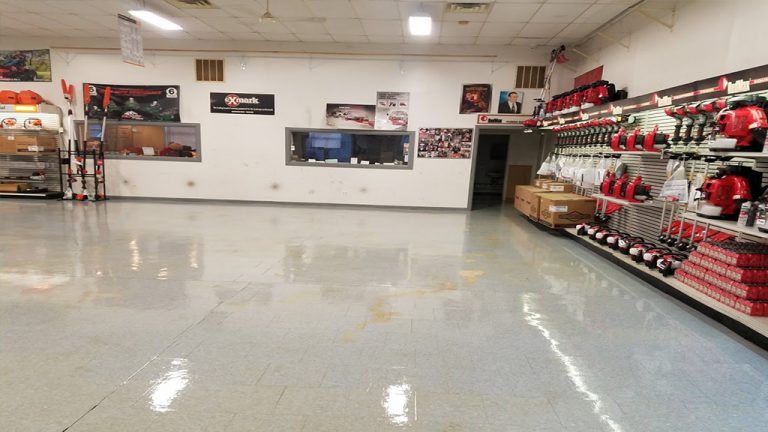 We First Want You To Know You Are Contacting The Right Team!
Our work is not for everyone. If you are looking for excellent service at competitive rates, you will be very pleased with us. If you are simply looking for cheap, we respectfully suggest you look elsewhere. We offer highly skilled and equipped services. Our investment in the best tools and equipment will result in for superior results, and provide value for the money spent.
Let us be clear, we don't compete with traditional janitorial services. They are a different industry commanding a different price structure based mostly on labor, and are not heavily invested in expensive, high tech equipment. We are not the company to call for everyday cleaning and maintenance. We are who you rely on for periodic deep cleaning and restoration. We invest heavily in technology for advanced cleaning and superior results, and our skillset is diversified far beyond how janitorial services operate. Not to be disparaging, it is just different. We know because we were solely in that business for 15 years before changing our focus and upping our game. It just so happens that our technology delivers a great product and service to our commercial clients. But in exchange, our cost of doing business differs and is substantially more. Honestly, we find it costs a few more pennies to do the very best job for you.
Our Commercial Floor and Surface Care Services Include:
Hard Surface Floor Care—Stripping and Waxing
Steam Cleaning Hard Surfaces—Floor, Walls, Counters, etc.
Commercial Carpet Cleaning
Natural Stone Restoration and Maintenance
Hardwood Floor Care
Upholstery and Leather Care
We at Sparkle Surface Care (by Classic Services) have built our service company as we know it today from the experiences gained over the years while focusing exclusively on the needs of commercial building owners, their tenants, guests, and employees. From the simple needs of a small occupied single office to larger projects, complex and complicated in nature, we have capably served clients all over the South Jersey area, since the Late '70s.
First off, whatever the services needed, we can adapt to the needs of the business activity. We modify our scheduling to before, during, or after business hours. If we are working during hours, we may need close areas off and work quickly and efficiently to minimize down time. We are proficient in managing keys and alarm codes and keep communication lines open as needed, both on and off site.
It is for these reasons that a seasoned team, such as ourselves can jump right in even for periodic cleaning and execute the work effectively with little preparation. Experience goes a long way, and our experience will no doubt pay off in helping you achieve your goals.
Hard Surface Floor Care—Stripping and Waxing
Commercial Vinyl Tile or VCT
Today's floor care is similar to that of days gone by, although the coatings, equipment, and systems are generally more sophisticated and improved. We pride ourselves in using the best stripping agents and coatings as possible. No longer "just wax," these formulas when utilized have components which make them more resilient to foot traffic. The result, they perform longer and look better.
But before we get to end result careful attention must be given to the stripping process. In fact, it is key to a successful outcome. Getting the old wax off is imperative, and sometimes a daunting task. Occasionally wax is applied over and over again. And when this occurs, it is hard to tell ahead of time. Depending on previous cleaning, this may require 1 or more stripping procedures, sometimes 4 or 5. However, once you begin you find out the hard way, and have to stick to it to remove it.
For this reason we chose and use the best stripping agents that will help us get the job done easier, quicker and more thoroughly.
Our Secret Sizzle To Exceptional Results (shh… don't tell anyone!)
Our service is unique in that we "up our game" by utilizing truck mount steam extraction (a machine commonly used in carpet cleaning and tile steaming) for the rinsing. No single floor guy with a mop and bucket could ever replicate what our steam technology achieves. Hot water at or near boiling, moving thru a steam wand blasting at 1500 PSI Pressure and used to scrub and rinse the floor will always out clean human efforts. Additionally, even the vacuum power recovering the mop slurry is never equaled by human effort- the vacuum power is so intense it will blow an eardrum, collapse a lung or worse.
Janitorial crews are not equipped with this equipment, mostly because they are a different industry. With a a 20- 60K investment, depending on the set up it just isn't a normal investment for doing janitorial work. But for us, it is a no brainer. Unparalleled rinsing using this steam process makes way for a cleaner floor surface prior to waxing, bar none. Case in point, a local and large commercial landlord owning large corporate complexes hired us to steam their floor areas so their janitorial team could keep the floors looking better for longer.
Now with the heavy lifting done, our choice in quality wax coatings will protect and dress the floor for days, weeks, months, even years in some instances. Whether a traditional wax, with 25% solids, or a high speed burnishing wax product, we will select and use the finest coating possible for the application. The products we commonly use will enhance the performance and the appearance better, and for longer. If the customer desires a higher level of shine and performance we would discuss a maintenance program with them, which on a periodic basis we are willing to do.
Commercial Refinishing For Small or Large Projects
Should the project be small it is a no-brainer. Should it be larger we are up to the task. Unless massive, we have the capability of manning the job with a team of experienced professionals all with similar equipment setups. We can capably cover thousands of square feet for many of the jobs we are requested to handle.
Maintenance Plans—Moving Forward
Although we are not manned to offer daily or even weekly maintenance programs, we can accommodate a periodic schedule, i.e. monthly. And certainly less frequently is an option, say 2 to 4 times per year.
Once stripped down and re-coated, some commercial clients may elect to have an intermediate "scrub and top coat." This is appropriate when the daily routine, or on-going routine does not use excessive products (i.e. wax), or inappropriate cleaners. Any time we refinish the commercial vinyl tile (VCT) floors we recommend a pH neutral floor cleaner for on-going care. This way the floor will not experience residues, and lend itself nicely to the touch up procedure whereby it is quickly scrubbed and a new coat of wax is applied. We can offer this for an extended period of time with a consistent level of appearance.
Steam Cleaning Hard Surfaces—Floor, Walls, Counters, etc.
Just as is utilized in stripping and waxing floors, our truck mount steam process is ideal for cleaning ceramic tile, sheet vinyl and the newer composite LVP and LVT floors. Not limited to floors, it is also used to steam bathroom walls, counters, vanities, backsplashes. When it is a grouted surface this often does a phenomenal job on soiled and discolored grout.
Steam cleaning of ceramic tile and grout, or other grouted surfaces can produce excellent results. We like to say, in a positive way it can be as stunningly good, dramatic and immediate as dropping bleach on blue jeans is, in a not so positive way. No amount of scrubbing by hand will replicate what the steam- suction technology will do.
In example, one corporate client used us to steam their bathroom surfaces to restore an even look to the grout. Then as they renovated the bathrooms they could match the grout more successfully because the grout color was restored to like new. Or if appropriate, we could have offered a grout colorant process if they wanted to change the color of the grout (a restorative process and although costly, it is highly effective).
Commercial Carpet Cleaning
Our truck mounted steam cleaning is the most advanced system to clean carpets available in the industry today. Of course it is our primary method of cleaning carpet because it cleans at high temperature and rinses thoroughly, and is the only method of cleaning which truly "restores" the carpet to like new.
As summarized earlier about commercial jobs in general, some jobs require minimal down times, and some require evening or weekend service calls. The carpet cleaning must be organized and appropriate for the challenge at hand. Some areas must be dry if not immediately, almost instantaneously.
We work with our clients advising them the best cleaning plan needed given their objective, their specific soiling issues, their timeline, and their budget. We listen, and we respond in the best way that serves our customer.
Truck Mount Steam Cleaning
Whenever possible commercial carpets, like residential responds superbly to steam cleaning. A key benefit is the complete removal of dry soils that embed in carpet, which if left grind and deteriorate the carpets pre-maturely. Ever see what appears to be "railroad tracks' or dark paths across a room of carpet in a commercial business? Those tracks originally appear as soil, but soon digress to soil and damage. Effective vacuuming and steam extraction rinses and removes these soils to extend carpet life.
The truck mounted steam machine is more powerful than portable alternatives. But there are times other systems come in to play to get the job done. For the most part janitorial crews aren't invested in the technology, so they can't deliver the same results. Not to mention they lack essential education and training. For these reasons the average janitorial crew will never be able to perform to the degree a seasoned carpet cleaning team will do.
A hybrid technique for cleaning commercial carpet, this modified limited moisture method has its place when carpets need to be dried quickly. The encapsulant is a solution that attaches to soiling and continues to work after drying. Typically, there is a heavy rotary machine, not a janitor's floor buffer, but a much bigger heavier machine to do the encapsule cleaning. And again they are not usually in the janitorial crew's tool shed.
The Bonnet Method (Which Many Carpet Manufacturers Do Not Recommend)
At last this categorized carpet cleaning method is recognized as a "interim maintenance type" of carpet cleaning by the IICRC, the standardizing authorities. The Bonnet Method is the most basic, least complicated method, and can usually be done with the equipment on hand in the janitorial supply closet. Add a little cleaning solution, and a floor guy who can run a buffer, there you have it.
At best the solution is applied, and a heavy cotton bonnet (a thick web of a cotton absorbent pad) is run on the carpet area after being sprayed with detergent. Here the only cleaning that occurs is what is rubbed off and absorbed on to the clean pad. Once the pad gets dirty, a new one replaces the dirty one, and the cleaning resumes.
In reality, the cleaning person does get surface dirt off the carpet, but they don't remove the deeply embedded soils that cause damage to the carpet. A fair amount of soiling in the high traffic areas is simply redistributed to less traveled areas. Also absent, there is no germ killing, no rinsing of soils, oils, and contaminants, nor is there any rinsing of detergent residues left behind.
With little true benefit, this is the most cost-effective alternative. Regretfully the results are fair, far less effective than truck mount steam extraction, steam cleaning with a portable, or even to encapsule cleaning. There is no need for special arrangements and planning because the regular crew can handle it. But in the end you get what you pay for- redistributed dirt across a larger area, no germ killing action, and a short lived investment in the carpet. The carpet will ugly out with damage from foot traffic, and need replacement much sooner than if a effective cleaning program were implemented.
Natural Stone Restoration and Maintenance
Natural stone, being a gorgeous element, is more delicate than other surfaces. Whether commercial or residential, it requires a higher level of expertise in order to preserve its beauty. In general stone is often mistreated and is easily damaged. For instance, it can be damaged by everyday cleaning products, as well as spills from things such as common food or beverages, bath and body care products, etc. Even the seasoned professional may have to power through a stone project because, quite frankly, the stone can be stubborn, and "hold some secrets."
The common stone surfaces we work with include, terrazzo, marble, granite, limestone, travertine, quartz, quartzite, saltillo or "mexican tile", onyx, and more.
Besides the knowledge, training and experience, the professional must have special heavy weighted grinding buffers and hand tools, diamond grinding stones and powders, specific stone cleaning agents, honing powders and polishes that are appropriate for the stone. Which ever the surface (floor, stairs, walls, counters, vanities, etc) the grinding equipment must be appropriate for the surface they are working with. Floor buffers are not appropriate for a counter, but heavily weighted and bulking hand grinders are necessary. Clearly more technical, timely and costly, it is rare to find a traditional flooring team able to do this work.
You can be confident that we have invested in all the grinding equipment necessary for a professional job. We utilize the best solutions, pads and powders, and use trained and experienced staff to do the work.
Examples of the stone care services we offer:
Repair chips and cracks in stone
Remove chemical etch marks that do not clean out
Re-hone the stone
Restore brilliance and shine to dull stone (even surpassing original brilliance)
Stain removal: spills in stone – from oils, red wine, etc. that must be drawn out by a professionally prepared poultice
Efflorescence removal
De-lippage (leveling of improperly installed stone that is prone for trip and fall accidents)
Concrete and Other Interior and Exterior Surfaces—Brick, Pavers, Sidewalks and Hardscapes
Concrete responds excellently to the steam extraction treatment. As an example, occasionally we are asked to steam floors for restaurants back in the kitchens, walk-ins and storage areas. Frankly, this can either impress you with the amazing results or freak you out when you see how dirty some areas are that are in the restaurants who are in the business of serving food.
Concrete, even sealed concrete, can take years of abuse and become a red-hot mess. Take for instance mechanical bays at a dealership, or floors in a manufacturing facility. With our equipment on the job, we can reverse or clean up years of hard exposure.
More ancillary surfaces, these installations, either interior or exterior, may affect the appearance of other commercial floor surfaces. For instance, dirty entrance sidewalks (moss, dirt, grease mud, standing water, goose droppings, sand, etc.) can cause an interior lobby, entrance hallway or other area the become heavily soiled. Although power washing tools may tend to these surfaces on the exterior, ours has vacuum recovery, so it gets rid of the dirty water after the surface is cleaned. Another example could be a factory floor, where grease, lubricants, dirt, dust and such can transfer to interior floor surfaces affecting their appearance as well.
The key to a successful maintenance for the business interior may very well can include steaming and vacuum recovery process to manage the exposure. In addition, an effective mat program, or use of track off matting may be encouraged to again contain certain soilings and improve the overall appearance of the interior surfaces.
For the most part, hardwood is less likely to be utilized in commercial buildings. However you will find it occasionally. Perhaps a high end retail store, a restaurant or other image conscious facility may have real hardwood, engineered, or composite (Pergo type floating floor). We offer an automatic scrubber for hardwood, akin to a deeper detail clean than mopping, which does a fabulous job. It is not your average scrubbing machine—it uses a modest amount of cleaning agent, scrubs, rinses it, then squeegies it clean.
Should more intense treatment be needed, we can repair and/or sand and refinish hardwood, including solid hardwood and engineered wood. Our process is dustless and we have a sturdy commercial rated finish we prefer that performs beautifully in a commercial environment.
While refinishing can be a bit more tricky, we can offer the service and do the work if a workable plan can be devised which can be manageable for the commercial business. Call if you would like to learn more about how a refinishing project could work should it be something you need.
Upholstery and Leather Care
Although less of a need, commercial buildings do have upholstery and leather which may need care from time to time. Typically you might have upholstered desk chairs, or a waiting—reception area that may need some cleaning. Obviously the more image conscious facilities would be interested in this service.
We effectively use a hand shampoo technique, and gentle mist extraction for fabrics. Likewise, we confidently use leather cleaners, conditioners and protection creams to do leather care.
Commercial Services In Review
Let us help make the first impression your best impression for your business.
Our team stands ready to advise and tailor a program specifically for your building's needs, large or small, whether a one shot job, or an on-going one. Let us take our janitorial and commercial building background with our technology go to work for you. We are confident you will be pleased if you do, and invite you to call with your questions, and or to set up an appointment a free estimate. We look forward to you call soon!
We're based out of Medford, but we serve clients throughout Central and So Jersey including the Greater Princeton area, all of South Jersey. By appointment we also serve Pennsylvania areas from Bucks County south, throughout the Philadelphia area and Main Line, south to the Delaware line, and points west to King of Prussia. We're certain to be available in your area right now or within a few days.
If you are in the South Jersey, we'd love to talk with you about your commercial maintenance needs. Our services are both excellent and cost effective. Feel free to CONTACT US online or call (609) 953-0472 to discuss your commercial cleaning needs.
TESTIMONIALS AND REVIEWS
Our Clients Say It Best...
Take a moment to see what our clients tell us and tell the world about us.
We are absolutely thrilled with the work you did to get our home ready to move it.  Beyond thrilled! Thank you for sending me the MSDS sheets of all the...
Herb & Sheila Weiner
I have worked with and referred the Sparkle Surface Care Team for years for all kinds of cleaning and refinishing projects. There really is a difference in their work and...
Rosalie Conaty
You guys are great, you come on time, nice people, do a great job, my floors look terrific, you bring roses, I tell everyone about you and will use you...
Suzanne DeGaetano
As an Interior Designer, I need a reliable one stop shop for my clients' specialty surface protection and cleaning needs, and I am always pleased to refer Team Sparkle. One...
Kristen Benavides
I am giving you a hint to check this award winning and highly regarded company, located right here in Medford. Coming from  a family business in South Jersey whose reputation...
Kathy Healey
This is one of the best contractor experiences I've had in my long career in construction. From wearing booties when he arrived at our house, to pricing the job, to...
J. Robert Hillier