WELCOME
TO SPARKLE SURFACE CARE
Hardwood, carpet, tile, and natural stone floors and surfaces throughout South Jersey
are looking better than ever with our services. From deep cleaning to expert refinishing
to sealing, and maintenance, your surfaces are in the best of hands.
Read our digital brochure to learn more about the services we offer, then give us a call to discuss your needs. Our knowledgeable and friendly experts are standing by.
Sometimes when you are shopping around for surface care services, it's hard to tell who you can trust. We've made it easy for you. View compelling images and get detailed descriptions of actual jobs we have done. See for yourself the quality of work—and results— you can expect.
WHAT WE SERVICE

From basic residential jobs, like polishing a marble vanity in a powder room or refinishing the hardwood floors in a living and dining area, to major commercial jobs, like cleaning and sealing acres of tile and grout in a large resort, to urgent jobs, like deep cleaning and sanitizing the carpets in a daycare center — you can always expect the best from us.
TIPS & ARTICLES
These tips and articles address many common concerns about day-to-day maintenance, as well as not-so-common problems. We regularly add new content, so please visit often, because you might find some very valuable new information.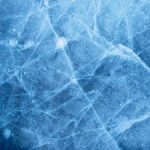 Natural stone, granite, marble, quartzite, etc., is made by, well, nature. Man has nothing to do with it. But it can have natural, unique occurrences in it called fissures. Here we will explore the differences between fissures and cracks and help you know what to do about them.
...
view more
WHAT WE DO

We have what it takes to make your floors and surfaces look amazing. With extensive training, experience and the latest technologies, we achieve superior results that you can count on.
What customers tell us…
You guys are great, you come on time, nice people, do a great job, my floors look terrific, you bring roses, I tell everyone about you and will use you for all my work!