Natural Stone Restoration | South Jersey, NJ
Natural Stone Refinished and Protected
We provide natural stone honing and polishing services for floors, countertops, and other surfaces in residential and commercial properties throughout the South Jersey.
Natural stone is sourced straight from the earth, which means each piece is totally unique. When it comes to stone repair and refinishing, you should only entrust your investment to an experienced stone restoration contractor who understands the distinctive characteristics of each type of natural stone. SPARKLE Surface Care specializes in natural stone care. We can resolve virtually any problem you encounter, from minor issues like fine scratches and dullness to bigger issues like cracks and deep scratches.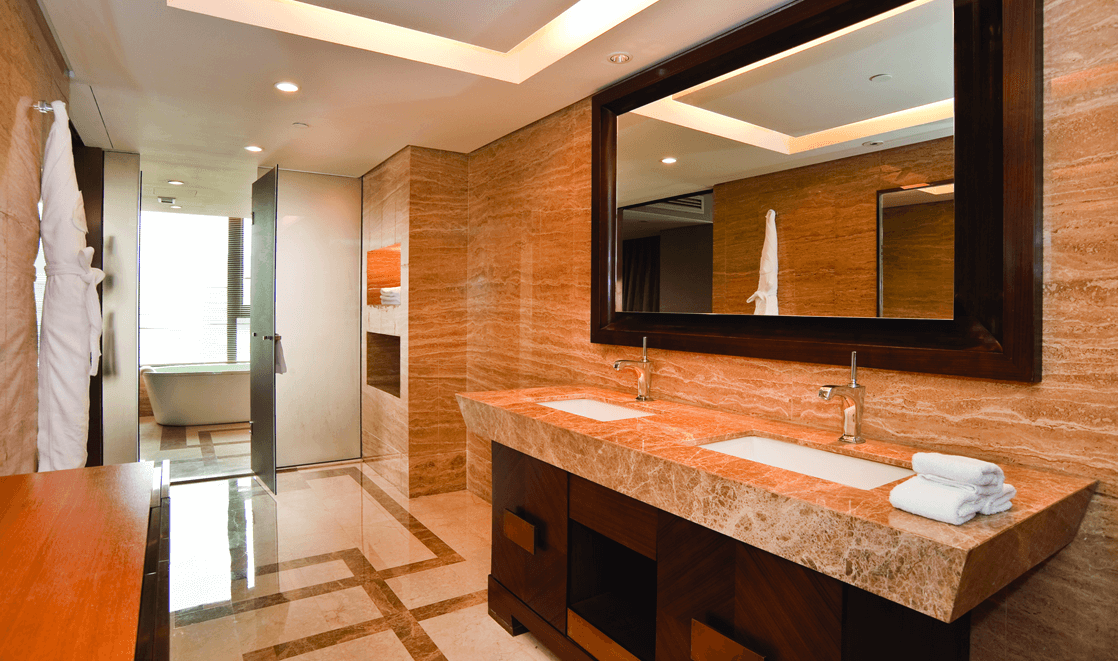 Our Natural Stone Repair and Restoration Services
We service marble and limestone, travertine, granite, soapstone, slate, quartzite, quartz (engineered stone), and more.
Our services include:
Honing and polishing
Etch "water mark" removal
Chip, crack, and break repair
Stain removal
Lippage removal (leveling uneven tiles)
Stripping and cleaning unsightly build-up
Sealing to inhibit staining or enhance color
Slip resistance treatments
Etch and stain protection treatments
Ongoing maintenance
Contact us for your natural stone care and maintenance needs.
Is your natural stone dull, dirty, etched, or otherwise damaged? If you are in the South Jersey or any of the other areas we service and your natural stone needs some professional attention, CONTACT US online or call (609) 953-0472 for a free estimate. We look forward to hearing from you!
TESTIMONIALS AND REVIEWS
Our Clients Say It Best...
Take a moment to see what our clients tell us and tell the world about us.
We are absolutely thrilled with the work you did to get our home ready to move it.  Beyond thrilled! Thank you for sending me the MSDS sheets of all the...
Herb & Sheila Weiner
I have worked with and referred the Sparkle Surface Care Team for years for all kinds of cleaning and refinishing projects. There really is a difference in their work and...
Rosalie Conaty
You guys are great, you come on time, nice people, do a great job, my floors look terrific, you bring roses, I tell everyone about you and will use you...
Suzanne DeGaetano
As an Interior Designer, I need a reliable one stop shop for my clients' specialty surface protection and cleaning needs, and I am always pleased to refer Team Sparkle. One...
Kristen Benavides
I am giving you a hint to check this award winning and highly regarded company, located right here in Medford. Coming from  a family business in South Jersey whose reputation...
Kathy Healey
This is one of the best contractor experiences I've had in my long career in construction. From wearing booties when he arrived at our house, to pricing the job, to...
J. Robert Hillier